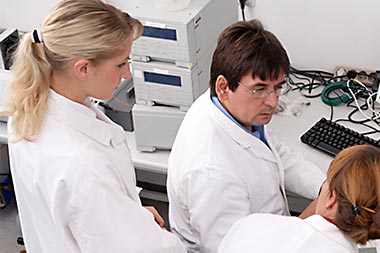 Production chemistry training courses
OCTL training courses provide a comprehensive introduction to the essential role played by production chemistry and chemical additives in the economical and effective production of oil and gas.
Designed for a wide range of oil and gas production personnel from senior management to those new to the industry, the courses form an overview into the role of chemistry in oil and gas production, and how additives and chemicals can be applied to combat natural production challenges.
A comprehensive two to three-day course covers such subjects as organic and inorganic scale deposition and control; corrosion; crude dehydration; water injection; wax, hydrate and asphaltene production; chemical compatibility flow assurance; and fluids processing. It also demonstrates how process design and chemical applications can be used to improve treatment and recovery.
Courses can be dedicated to cover specific topics in more detail or tailored to clients' individual production projects.
OCTL managing director David Brankling - a Chartered Chemist and member of the Royal Society of Chemistry, The Energy Institute and the Society of Petroleum Engineers - is a production chemist with more than 30 years experience in the industry. He has been delivering specialist production chemistry seminars and courses for more than 15 years in locations from Aberdeen to Australia.
For more information on the training courses, their cost and availability, email David Brankling