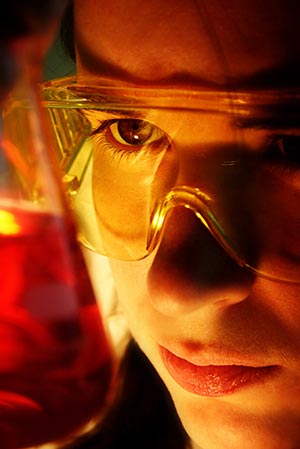 Research & Development
As independent consultant chemists with experience in chemical research, development and application, as well as reservoir engineering and production, OCTL is uniquely placed to bring a fresh and informed approach to problem solving.
We are under no pressure to promote specific products or technologies, instead, we have the freedom and expertise to evaluate and develop new procedures and products to solve problems in oilfield production.
We continue to investigate new avenues of chemistry and analysis to benefit oil and gas production - and we are always interested in working with operators on challenging research projects.
If you think OCTL can contribute to any of your R&D projects please contact us HERE.
---
Some of our past achievements include:
Pioneering the use of polyglycol cloud point shale inhibitors in drilling fluids. Following field trials with Mobil in 1992, this technology was later introduced to the general drilling fluids service industry and is a worldwide standard in fluids optimisation
The introduction of microcrystalline cellulose as an environmentally friendly drilling fluid additive
Pioneering studies and development of techniques to characterise wax formation in live crude oils, which are now industry standards used by many other laboratories
Development of novel biodegradable lubricants based upon plant extracts
The development of chemical scavengers to remove mercaptan odour in sour crudes based upon water soluble polymer chemistry
Winner of two DTI SMART scheme awards into the development of phase transient drilling fluids
Identification of calcium naphthenate scale, mechanism of formation and inhibition in the first North Sea field to produce such a problematic scale in 1994
Development and licensing of linear alkyl benzene (LAB) as a biodegradable substitute to mineral oil in offshore oil-based mud systems
Development of high pressure apparatus to determine pH in live water samples
Pioneering work into the potential and chemical fundamentals required to produce low dosage hydrate inhibitors in 1992
Characterisation of asphaltene stability at trace levels in crude oil using spectroscopic techniques developed through the 1990s
Development of advanced scale dissolver and well remediation treatments
Conducting Texaco-funded research into sulphur compound identification and origin in crude oils