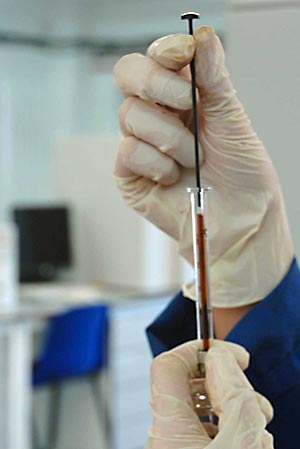 Laboratory Services
OCTL's test facilities offer a comprehensive selection of services to the oil and gas industry.
The Wareham laboratory provides production chemistry and drilling services, as well as high-pressure, flow assurance and formation damage test services that are essential to ensuring optimum field productivity.
Tests cover the lifecycle of oilfield production from analysing initial samples from exploration wells, through troubleshooting field extraction problems, to investigations into process optimisation. OCTL routinely undertakes test work at up to 10,000 psi examining fluid properties in both drilling and production operations using a variety of flow loops and pressurised test cells.
And because we operate independently, we take an objective approach to providing quality assurance analyses to ensure prescribed field chemicals are fit for purpose.
Our combination of production chemistry expertise and extensive experience of reservoir engineering and oilfield production also means we are ideally placed to research and develop new procedures and products to benefit oil and gas operators.
Where applicable, tests are carried out to specific industry standards. Where none exist, work is conducted under prescribed in-house procedures.
All results from our laboratory studies are presented to clients in a complete report including data interpretation and, where appropriate, predictions and recommendations.